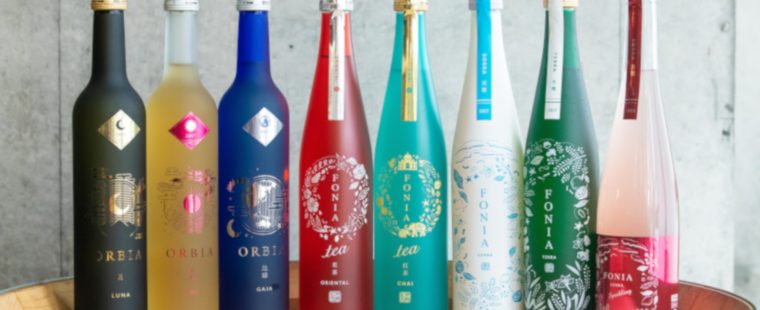 Wakaze France
« It's almost impossible to obtain a new brewing license in Japan, » regrets Mr. Imada. "Yet that has not curbed the interest and energy of young entrepreneurs. On the contrary, the restriction has forced them to come up with original and sometimes surprising solutions."
The Wakaze brewery is a good example of this. Takuma Inagawa, the founder and CEO, studied at the École Centrale in France and worked as a management strategy consultant for the renowned Boston Consulting Group. Not exactly a common resume for a sake brewer.
"Wakaze is quite unique in Japan," says Mr. Inagawa. "We develop new sake ideas in our micro-brewery in Tokyo but outsource volume production to a licensed brewer in Yamagata. This approach allows us to work faster and more economically than the traditional players."
While we talk, we drink sake and eat tapas at the bistro that Wakaze opened in Setagaya, a trendy neighborhood of Tokyo. A strange combination ? On the contrary !
"I had noticed that wine consumption in Europe was no longer increasing, but sales of sake kept growing," Mr. Inagawa continues. "It seemed like a trend with promising potential, but I saw two major challenges for faster growth: making sake that pairs perfectly with western food and that is not much more expensive than wine."
"That is why we first developed products with respectively more acidity and more sweetness. We also decided to mature our sake in wooden barrels for more body and roundness. Because Western cuisine is popular in Tokyo, it was possible to quickly collect feedback about our approach and optimally adjust the taste profile. "
"SOL has 10 times more acidity than traditional sake, but remains softer than wine. The aroma is fresh and fruity, as you would expect from premium sake. A perfect match for highly seasoned meat dishes. LUNA, on the other hand, is distinctly sweeter and has elegant undertones of citrus fruit. Very suitable for pairing with foie gras and sole meunière, for example."
Thanks to the new EU-Japan free trade agreement, import duties on sake ceased at the beginning of this year. Transport has however remained expensive, but Wakaze has come up with a solution here too.
« We are currently building of a sake brewery near Paris, » tells Mr. Inagawa. "Following the example of our bistro in Tokyo, we will open a restaurant in Paris. The proof of our sake is after all in the pairing.  »
Wakaze is the embodiment of a new generation of sake brewers who think globally but want to remain Japanese at heart. Hence the name of the company. Wakaze can be understood in Japanese in two ways: « waka-zē », which means young elan, or « wa-no-kaze », which stands for Japanese style.
Informations :
Adresse : 9, rue de la Bergerie
Code postal : 94220
Ville : Fresnes
Adresse mail : [email protected]
Site Internet : https://wakaze.jp/en/orbia/